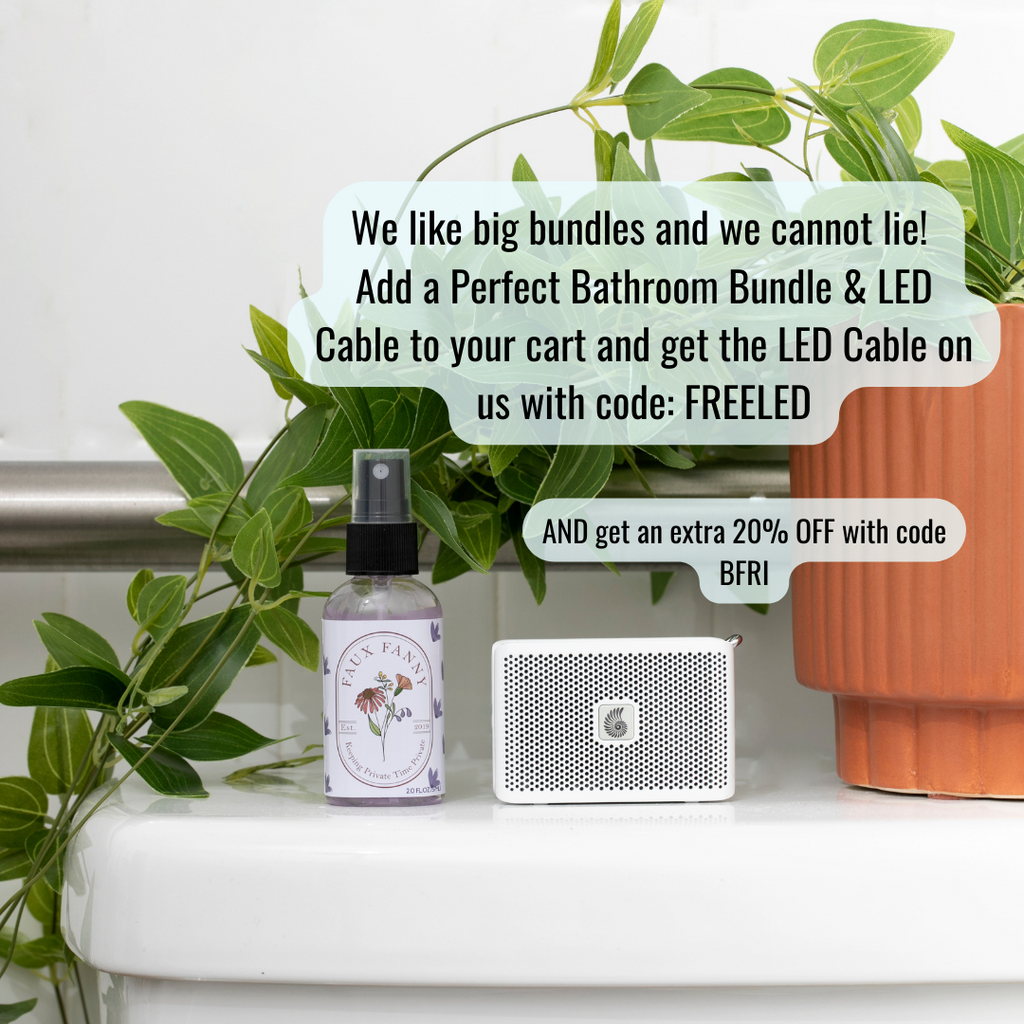 Portable Bathroom Noise Masking Device to Help You Go To The Bathroom With Ease
No matter when or where nature calls, hide all of your embarrassing bathroom noises with Faux Fan!
Hey There!
We're Faux Fan. Faux Fan is the only Bathroom Noise-Masking Device! What does that mean? It means you never have to let another squeak, squeal or splash be heard outside the bathroom again! Because we believe in keeping private time private.
The Zen Bathroom Life
Perfect for travel, made for comfort.
16 volume settings to choose from.
Multiple noise masking sounds.
Saves water by not running the faucet.
Your guests will love you for it.



"As a single-mother, I sleep light as a feather. Every single noise wakes me up. The faux fan helps mute the innocuous sounds of the night, allowing me to string together more than two hours of sleep at a time. I want one in every bathroom and bedroom in my house! The rest has been life changing, thank you!"
Lindsay



"Weather it is a famous chili day or gas station sandwich's on the run during one of our really busy shifts, the dormitory style toilet is the opposite of a private or quaint place. Well now with Faux fan we all feel free to unleash a second alarm blaze and don't feel ashamed. The crapper at the house is now called the "safe space" Thanks Faux Fan for bringing safety back to private time."
Robert



"Faux fan is awesome! My girlfriend always had shyness going to the bathroom in our small apartment and now she doesn't have to worry at all about me hearing anything! Very well made!"
Ian